Entrance door dz81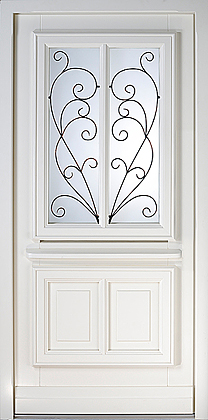 The model dz81 is a high quality door with exceptional anti-theft protections. KOMBI multipoint lock is blocked in 5 points in the highest "C" anti-theft class. A double-seal system on the leaf perimeter ensures a constant thermal barrier, and solid hinges – adjustable in three planes – provide ideal adhesion. A low aluminium doorstep with a thermal insert and expansion seal in the water drain system provides comfort, durability and reliability. It all makes them the safest and warmest on the market. Heat transfer coefficient for the 68mm profile is Ud=1,3 W/m2K.
. Standard door accessories:
solid wood frame
system locking and regulating door leaf deflection
multipoint lock with two cylinders blocked with a key
warm aluminium threshold in the water drain system
double-seal system (on the leaf and door frame perimeter)
hinges regulated in 3 planes
Copyrights ART-TOM 2016. Exterior wooden doors. Entrance doorswejściowe.